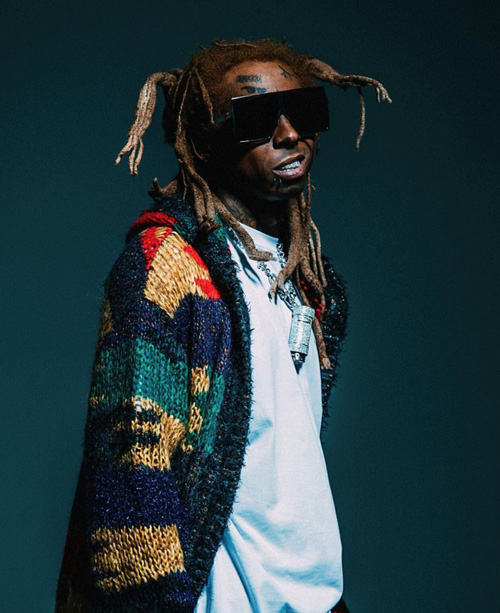 Plenty of rappers from the hip-hop world took to social media to share how happy they are that Lil Wayne has now released his long-awaited album, Tha Carter V.
The list of rap artists who wrote about C5 on their Twitter and Instagram pages included: Rick Ross, Drake, Ace Hood, Tyga, The Game, T.I., Chief Keef, Nicki Minaj, Meek Mill, DJ Khaled, and 2 Chainz.
There were also a few stand out tweets from G-Eazy: "C fucking 5 wow", Lil Dicky: "Lil Wayne is so goddamn good at rapping. I don't know who is a better rapper", and Lil Yachty: "Oh my God, Carter 5 is insane, amazing".
You can check out all the reactions from the hip-hop industry about Weezy's Tha Carter V after the jump below. If I had missed out any other rappers' message about C5 that you didn't see in this post, please feel free to let me know in the comments section!
C fucking 5 wow ??

— G-Eazy (@G_Eazy) October 1, 2018
@LilTunechi c5 ?

— Yung Rénzél ? (@RickRoss) September 28, 2018
carter v

— LD (@lildickytweets) September 28, 2018
Lil Wayne is so goddamn good at rapping. I don't know who is a better rapper.

— LD (@lildickytweets) September 28, 2018
Oh my god, Carter 5 is insane,Amazing.

— Underdog (@lilyachty) September 28, 2018
Open safe @LilTunechi

— T-Raww (@Tyga) September 28, 2018
She gonna suck the prototype and swallow all the protégé nigga

— T-Raww (@Tyga) September 28, 2018
Open safe nigga

— T-Raww (@Tyga) September 28, 2018
Happy b day !! @liltunechi ! C5 tonight ! ? pic.twitter.com/jEPJlV4YU6

— DJ KHALED (@djkhaled) September 27, 2018
Carter V just dropped ! pic.twitter.com/Vut5Okii0O

— Ace Hood (@Acehood) September 28, 2018
?? WAYNE IN MY TOP 3 of all times you gotta go ham tonight for the culture!! https://t.co/JFKmqpIx8m pic.twitter.com/iNMIYTDjaj

— Meek Mill (@MeekMill) September 27, 2018