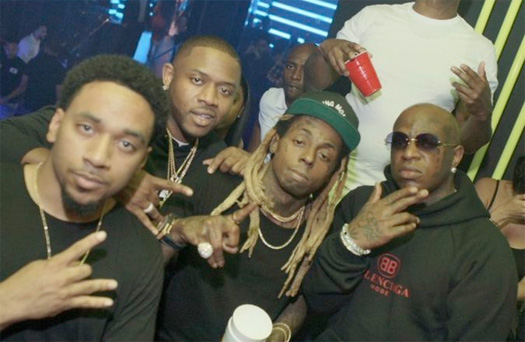 For the latest episode of N.O.R.E. and DJ EFN's "Drink Champs" podcast, Birdman made a special appearance to speak about everything from Lil Wayne, Cash Money Records, Drake, Rick Ross, Young Thug, Hot Boys, Tyga, Ronald "Slim" Williams, Nicki Minaj, and plenty more.
Throughout the interview, Baby recalled telling Noreaga that Wayne was going to be the biggest in the game back when Juvenile was one of the biggest and Tunechi was only a shy kid, as well as being hurt from the Hot Boys breaking up and leaving, but remembering Tune tell him: "fuck them niggas man, I'm better than all of them niggas together anyway" to which it made him wake up and never look back.
The #1 Stunna also revealed it is possible that we may get another Hot Boys album as B.G. will be home from jail this year, what he thought about Rick Ross getting involved in his business with Lil Wayne, how awkward it was for him when Wayne and Young Thug did not get on but all he wanted was for them to work together, and how Weezy, Nicki and Drizzy all had plans to drop an album together.
You can check out Birdman's full conversation with the "Drink Champs" podcast after the jump below!
"I would never cross that line with Wayne, I always looked at him as a son. So, how could I ever disrespect him? That wouldn't be a man. That wouldn't be a father. I could never disrespect somebody I call my son, I would never. I just suck it up. We talked a couple of times. That was important to me. I started with Wayne, I gave my all to my son and he gave his all to me. So, for me to continue to do this business, I had to fix that with him."