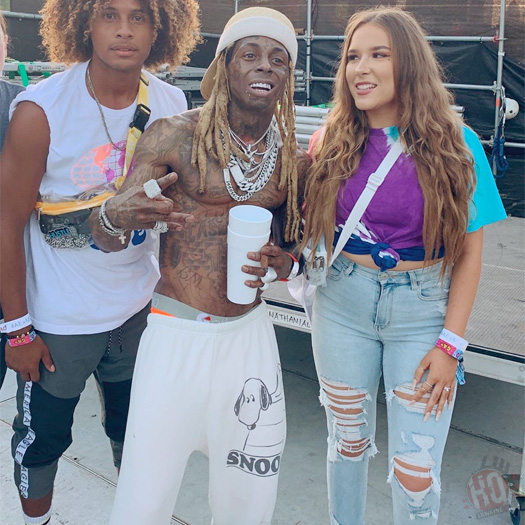 Similar to every year before "Lil Weezyana Fest", Lil Wayne phoned into Wild Wayne from New Orleans radio station Q93 a few days ago to promote his upcoming 5th annual music festival that will be taking place on September 7th.
During their conversation, Wayne chatted about the growth of his "Lil Weezyana Fest" as it has changed to a bigger location for this year and it will include a jazz tribute, carnival food, rides and 2 stages at the upcoming concert, as well as how he wants his festival to be up there with the rest of the big festivals, such as Lollapalooza.
Tunechi then went on to list who is on his Young Money record label (doesn't name Drake) and reveal he will release his Funeral album at the end of this year. He even mentioned that Funeral is done and it is now up to Mack Maine to pick a bunch of songs for the project and title them.
Also in the 17-minute conversation, Weezy discussed what he does to create new experiences, his Young Money Sports agency, Los Angeles Lakers, Green Bay Packers, and announced he has just partnered with video game company Ubisoft were he will be releasing funny commercials and ads for the Ghost Recon Breakpoint marketing campaign!