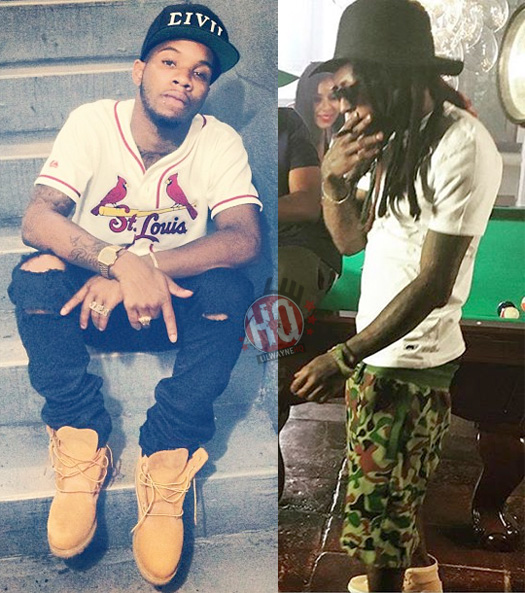 Tory Lanez recently sat down with Rob Markman for a one on one interview with Genius' "For The Record" series, which you can watch in full below.
To wrap up the conversation at the 39:15 mark, Lanez was asked to recite a verse acapella of someone who he was a fan of growing up to which he started to rap Lil Wayne's classic "Cannon" verse from Dedication 2.
After reciting all of the verse word for word, the Canadian artist then revealed it is his favorite verse from Wayne and his favorite verse ever from that era. Earlier on in the interview around the 15:00 mark, Tory also discussed his new "Thoughts" collaboration with Weezy and Lloyd off Chixtape 5 too!