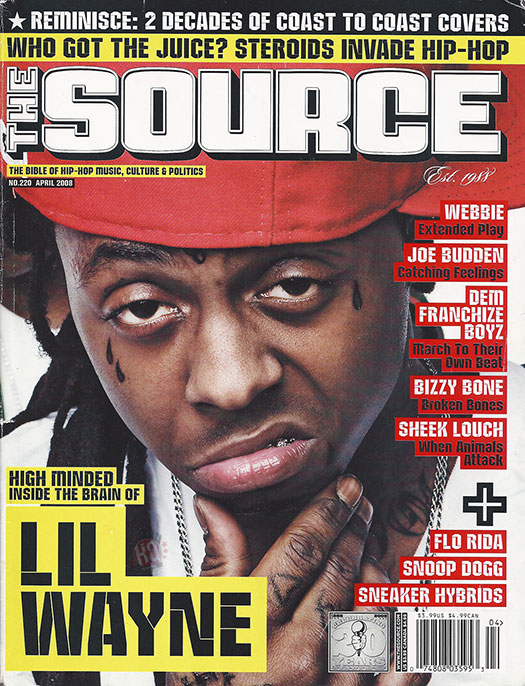 I have decided to share scans from Lil Wayne's cover story for the April 2008 issue of The Source magazine for #ThrowbackThursday today, which took place during a recording session on his tour bus for "Let The Beat Build" and "Lollipop" off Tha Carter III.
In his interview, Weezy spoke on his recording process, ghostwriting for Dr. Dre, being born to rap, why he is the best rapper alive, and shared his thoughts on people saying he is doing too many drugs.
"Everybody talking 'bout 'the boy on too much drugs, Baby need to take him to rehab' and all this shit. I want you to know one thing: a junkie can't do what the fuck I do. Can't no drug, can't no bitch, can't no money faze me. I am the ultimate high. It ain't what I'm on, it's what I do, and making great music is what the fuck I do."
Tune also talked to C. Vernon Coleman II about playing the guitar, believing every album he has put out is a classic, his daughter Reginae Carter, owning all of his publishing and masters, and more!
Written by: C. Vernon Coleman II.
Shot by: Don Morris.