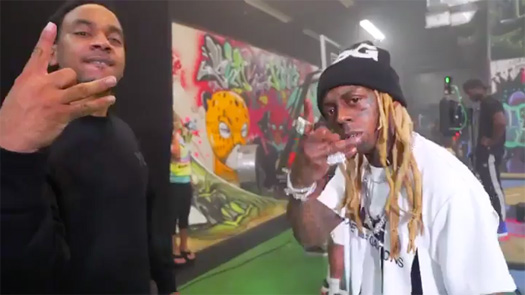 Euro recently chopped it up with Mike D for an interview with Hot 106, which you can listen to down below.
During their conversation, Euro talked about being on stage at the Young Money reunion show in Toronto last month, as well as how Tyga was supposed to be there for the original date on August 1st, but could not make the new date on August 6th.
The Providence rapper also discussed being on the "I Am Athlete" podcast with Lil Wayne, the upcoming 6th annual "Lil Weezyana Fest", his forthcoming collaboration project with Cory Gunz, and much more!
Was catching up with my brother @euro tonight when he got news that Lil Weezyana Fest was postponed. They have some big plans for it that unfortunately couldn't happen cause of scheduling conflicts. It's still happening though! @Hot106#LilWeezyanaFest #YoungMoney @lilwaynehq_2 pic.twitter.com/0uB4OdOA5Q

— Mike D (@MikeDOnAir) August 26, 2022