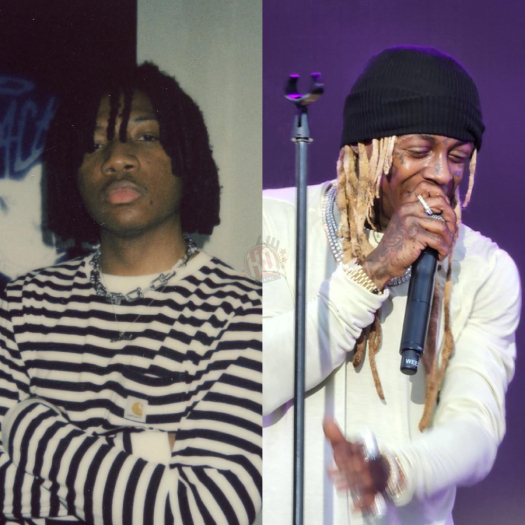 Kenny Mason sits down with Hakeem Rowe from Our Generation Music for a one on one interview, which you can watch in full below.
From the 22:00 mark of their conversation, Kenny discusses his admiration for Lil Wayne, working with him on J.I.D's "Just In Time" song, Wayne being the reason why he started rapping, his mixtapes, and calls Weezy "the G.O.A.T. for sure".
The Atlanta artist also explains why he believes Tunechi is "the Michael Jackson of rap music" and reveals his favorite Tune project is The Carter 3 mixtape (not the album). He goes on to detail this was the original Tha Carter III album before all of the songs got leaked, such as "Scarface". Mason even adds that this unofficial project deserves more recognition as it had beats from Kanye West and Timbaland on it!