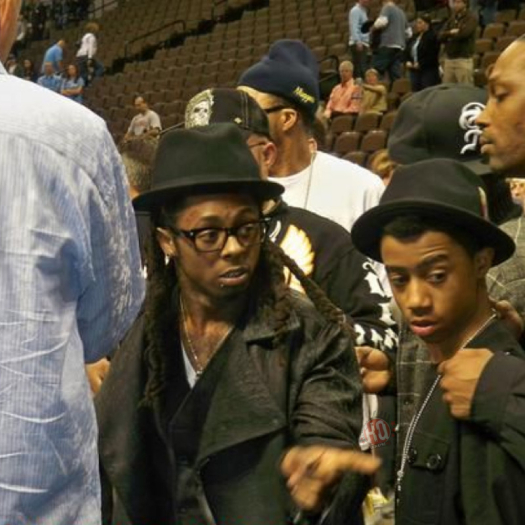 Lil Twist was the recent special guest on the Smash & Dash podcast, which is an uncensored weekly series that is hosted by former NFL players Chris Johnson and LenDale White.
During his interview, Twizzy talked about the music industry, his come up, signing to Young Money before Drake, recording diss songs for Drizzy as a joke because he was dropping before him, his ex-relationship with Justin Bieber, stories from their friendship, Tyga meeting Kylie Jenner after him, his top 5 artists dead or alive, a Young Mula bus story, and more.
The Young Money artist also confirmed Lil Wayne is working on a rock album, which is going to be similar to a "Rebirth / Velvet" type of project, recently recording a new song with Wayne that has a rock vibe, and witnessing the YM boss record so much music because he does not sleep. You can check out their full conversation after the jump below! Are you excited to hear Weezy is working on a new rock project?