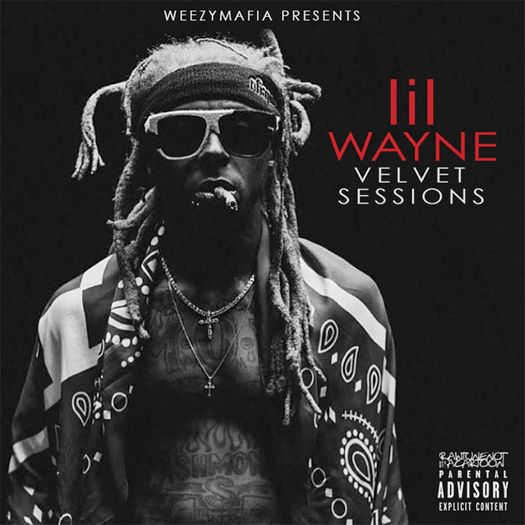 Last week, an unofficial Lil Wayne project leaked online titled Velvet Sessions, which I did not post on this website for obvious reasons! The project included 9 brand new Wayne songs, plus "Zero". The majority of them were recorded for Velvet.
If you recall, Mack Maine announced in early 2017 that Weezy will be releasing an album called Velvet, while a Young Money affiliate also hinted at it dropping last year. However, when another Velvet leftover track leaked this summer titled "Deep Sleep", we got news that the album had been scrapped and will no longer be released.
There is one beautiful song from the Rebirth era on the project that needs to be released officially somehow called "Little Girl's Eyes". It is a record from Mr. Carter about his daughter Reginae Carter that samples Lenny Kravitz' track of the same title. We actually heard a snippet in September that at first we thought could of been "Famous" off Tha Carter V.
Also on the project is a CD quality version of Tunechi's freestyle from the Young Money cypher with Karen Civil TV that took place back in 2015. This song is named "HitMan" and it was recorded for Sorry 4 The Wait 2. The intro on Velvet Sessions, which is called "Where My Old Lady", includes lyrics from Tune talking about "working hard on Tha Carter V". Lastly, the outro track titled "Who" is a Dedication 6 leftover.
The songs "Weak" and "Tevin" sample SWV's "Weak" and Tevin Campbell's "I'm Ready". For those of you that have managed to hear Lil Wayne's unofficial Velvet Sessions, what was your favorite track off the project?