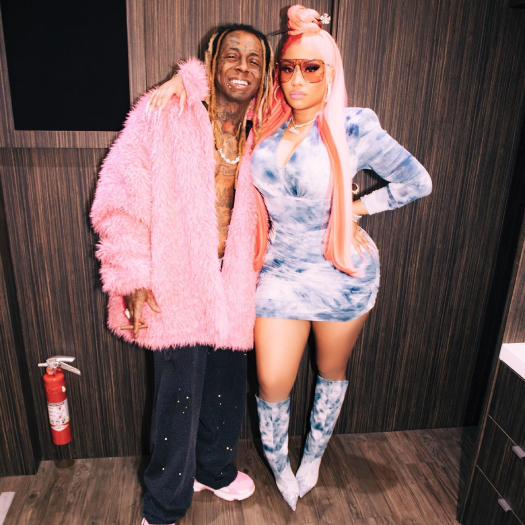 Nicki Minaj has returned praise to Lil Wayne after he called her the greatest female rapper ever during his recent appearance on the "All The Smoke" podcast.
Taking to social media, Nicki shared a clip of Weezy's compliment that included him saying "ain't nobody f*cking with Nicki, they come after" when he was asked where he ranks Minaj in female rap. She then wrote her own compliment back to Wayne in the caption:
"I'll give u a dollar if you can find a lie!!!! … When the greatest rapper of all time believed & still believes in you. I sure did lean on your confidence & u sure were ALWAYS there. Til this day- when I send you smthng you send a verse bakk. Lil Wayne we love you so much. We thank you so much. Long live the BAR! Bar for Bar. No pun intended #MulaBaaabay!!!"
You can check out the Young Money Barbie's heartfelt message that see's her call Tunechi the "greatest rapper of all time" on an Instagram post below, which also includes Tune talking about what he was looking for when discovering Nicki and signing her to YM along with Drake back in the late '00s!