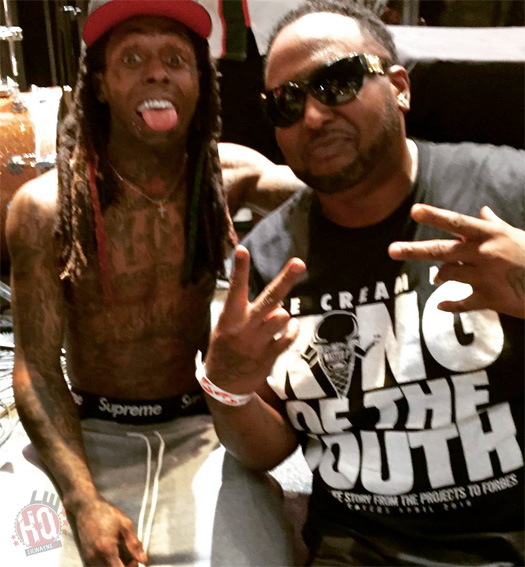 Cari Champion recently interviewed Lil Wayne for her "Be Honest" podcast on espnW radio, which you can check out below.
During their conversation, Weezy spoke on his "Lil Weezyana Fest", Hurricane Katrina, the "Straight Outta Compton" movie, not knowing exactly how big N.W.A are, the moment when Jay Z called him up to tell him: "I see you", discovering Drake, the advice he gave Drizzy from the very beginning, the Drake vs. Meek Mill beef, how he became a Green Bay Packers fan, Aaron Rodgers, and who he thinks will win Super Bowl 50.
Tunechi also said: "I annihilate that guy" when asked who he thinks is better rapping out of himself and Drizzy, as well as confirmed that Tha Carter V is finished, he is working in the studio every single day, and he is currently working on a deal to release his C5 album!