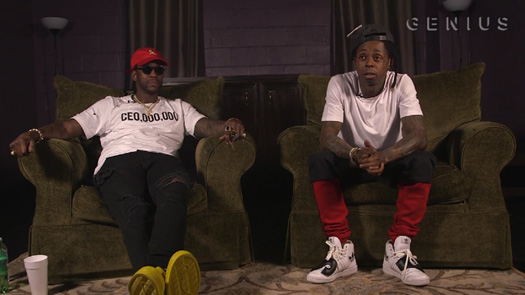 And here is the final part of Lil Wayne and 2 Chainz' 5-part interview with Rob Markman from Genius that took place 2 weeks ago on March 30th backstage at the "TIDAL X: ColleGrove" show in Atlanta.
In part 5, which you can see after the jump below, Weezy and Tity Boi chat about the "I Feel Like Dying" song, the difference between rappers from New York to Southern MCs by saying one has a reality of hip-hop and one has a reality of trap, and more.
Tunechi also told a few Hot Boys and Sqad Up stories from back in the day, such as Juvenile telling him to keep on rapping and Birdman not liking how he dressed.
Click here to check out part 4, here to watch part 3, here to check out part 2, and here to watch part 1. The ColleGrove album is available to purchase now if you haven't already copped it!