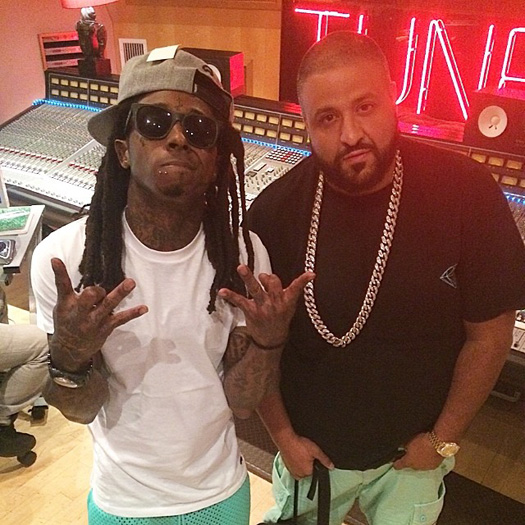 On August 25th, the 4th annual "Lil Weezyana Fest" took place in Lil Wayne's hometown New Orleans, Louisiana at Champions Square's Bold Sphere Music.
During the show, a video message popped up from DJ Khaled showing love to his "brother" Tunechi and asking him to perform "Mr. Carter" off Tha Carter III:
"Wassup? I go by the name of DJ Khaled and I want to show love to my brother Lil Wayne, my brother for life, day one, that's family. That's the greatest rapper alive, matter of fact, one of the greatest to ever did it, don't ever play yourself, don't ever play yourself. Ayo Wayne, you know we all waiting for that C5, that Carter V, and I know it's more fire, more classics, you know what I'm saying? But right now, I think we should tap in to that Carter III, sometimes you know we need to tap in, you know what I mean? If it's good with you, I would like to see you perform 'Mr Carter', another one."
Weezy replied with: "I got you" and proceeded to perform the C3 song live for everyone in attendance. You can watch Khaled's video message after the jump below!