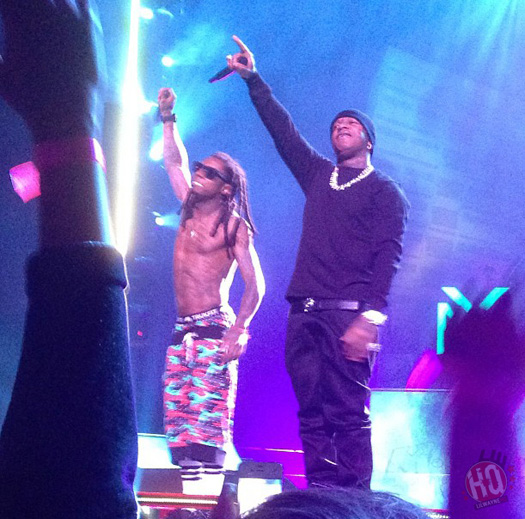 We saw a preview yesterday, now you can watch part 1 and part 2 of Birdman's interview with Power 105.1's Angie Martinez that took place on his yacht in Miami, Florida on July 21st below.
During the conversation, Baby spoke on his current relationship with Lil Wayne, if him or anyone in his crew threw something at Wayne at LIV nightclub earlier this month, doing business at a young age, Wayne's lawsuit against him that says he is owed $51 million, not knowing how everything will turn out, if he had something to do with the shooting at Wayne's tour bus in Atlanta, and plenty more.
Birdman also revealed that he has never sued anyone in his lifetime until TIDAL recently, it is impossible for Nicki Minaj and Drake to leave Cash Money Records, if Tunechi tells him to his face that he really wants to leave the label then he won't stand in his way and he will still always support him, he last spoke to Weezy 2 days ago, and that Tune will forever be his son no matter what happens.
In part 2 of the interview, Baby gets asked about why he pushed Tha Carter V back, Turk, what he is most proud of, Tyga wanting to leave, Cash Money legacy, Young Thug and if he has beef with Mr. Carter, Tha Carter VI, what exactly went down at LIV nightclub when a cup of liquor was thrown at Lil Wayne, and more. Birdman also confirmed that he sees Wayne at the studio every day as they work next to each other!