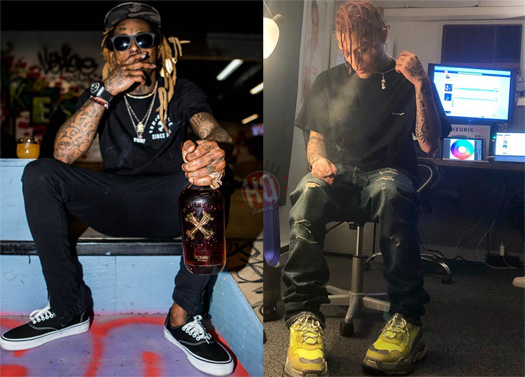 Lil Skies recently appeared on Genius' "The Genius Test" series to take a quiz on one of his biggest influences in music – Lil Wayne, which you can watch below.
At the start of the video, the Pennsylvania-born rapper called Tunechi "the G.O.A.T." and revealed how Tune influenced him to be himself in his music. If you recall back to last year, Skies paid homage to Wayne with his "A Milli"-inspired music video for "Welcome To The Rodeo".
Some of the questions that Lil Skies got right included finishing the lyrics off from "6 Foot 7 Foot", which artist is not signed to Young Money, how old Mr. Carter was when he first recorded under the name of Baby D, what was the title of the Destiny's Child single that Weezy appeared on, and more.
Skies got a total of 76% on this quiz and some of the questions which he got wrong were: the title of Lil Wayne's debut studio album, which DJ hosted the Dedication mixtape series, what project Wayne released exclusively on TIDAL, and listing as many Weezy and Drake songs that he could in under 15 seconds!