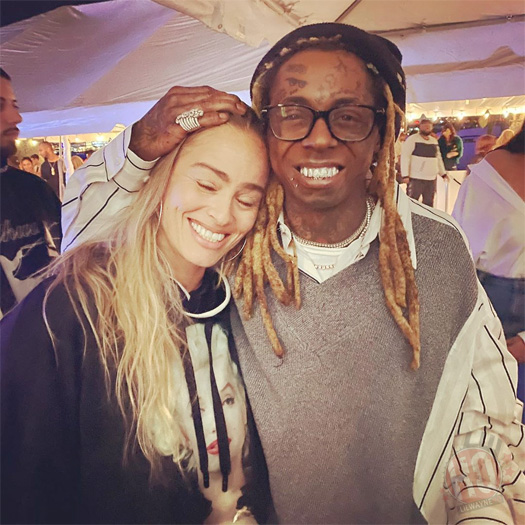 Carrying on with promo for his brand new album, Funeral, Lil Wayne recently called into Zane Lowe's Beats 1 radio show on Apple Music over Skype, which you can check out below.
During their interview, Tunechi spoke about how beautiful it is to look back at his albums when he has finished recording them and to see the rewarding results. However, Tune did say that when the projects have been released to the world, he has already began to move on and he even has 20 more albums in his back pocket ready to drop.
Weezy also discussed the concept of his Funeral cover, who came up with the design, "Bastard (Satan's Kid)", how he chooses songs for his projects, always rapping in the moment due to never writing anything down, collaborations being done now via text messages, how the "Funeral" name comes from his "Rebirth" album, his relationship with 2 Chainz, "Ball Hard", features on Funeral, how his "Bing James" collabo with Jay Rock came about, the recent tour with Blink-182, working with Travis Barker, and more!