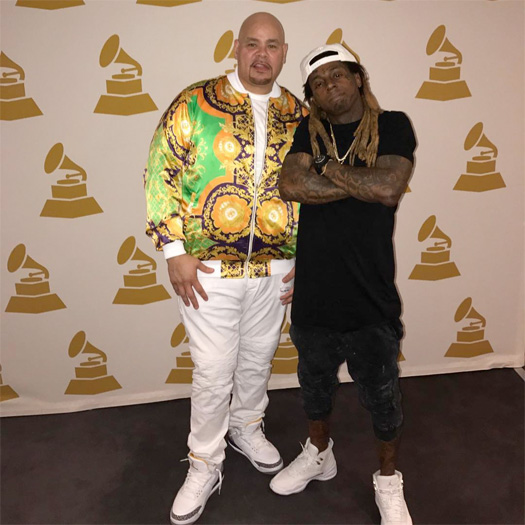 Yesterday, Lil Wayne made his very first appearance on Instagram Live (even though he has been on it before for Young Money Radio) by being a special guest on Fat Joe's new podcast titled "The Fat Joe Show".
During their 28-minute conversation, Tunechi spoke on what age he first started rapping, shooting himself by accident, a white police officer named Uncle Bob who was off duty saving his life, meeting him years later in a restaurant, and what he thinks about the horrible murder of George Floyd by four cops in Minneapolis.
Weezy also discussed being locked up in Rikers Island for 8 months, getting his "never quit" attitude and drive from Birdman at a young age, his influence being the #1 Stunna, putting Drake and Nicki Minaj on, what he taught his son Kameron Carter after Nipsey Hussle was murdered, how proud he is about influencing a whole new generation of rap, an upcoming collaboration he has with Lil Uzi Vert, being the first to do the "rock-rap" genre of music, attending the late Betty Wright's funeral, performing "Sweet Home Alabama" with Kid Rock at the Country Music Association Awards, and much more!