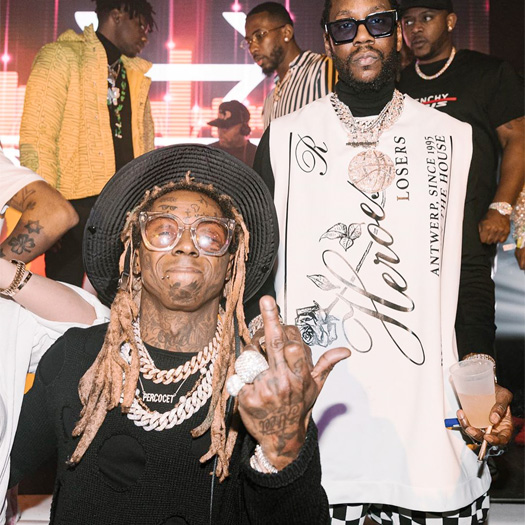 Earlier this year, 2 Chainz was the special guest on episode 122 of Matt Barnes and Stephen Jackson's "All The Smoke" podcast.
At the 30:00 mark of their interview, Tity Boi explained how Playaz Circle's "Duffle Bag Boy" collaboration with Lil Wayne came together, which all started from selling Birdman and Cash Money Records some weed.
During their convo at the 40:00 mark, Chainz talked about receiving his first ever GRAMMY award for Chance The Rapper's "No Problem" single featuring himself and Wayne back in 2017. He says it was a blessing, it was himself who got Tunechi on the song, and he was the one who informed Tune they had won a GRAMMY for the collab as he was somewhere skateboarding and had no idea!
Later on in their conversation at 1:06:40, 2 Chainz named his top 5 rappers of all time dead or alive and Weezy was No. 1 in his list. The rest were: Jay Z, Scarface, Andre 3000, and Tupac Shakur plus The Notorios B.I.G. as a whole. You can check out the full video after the jump below!