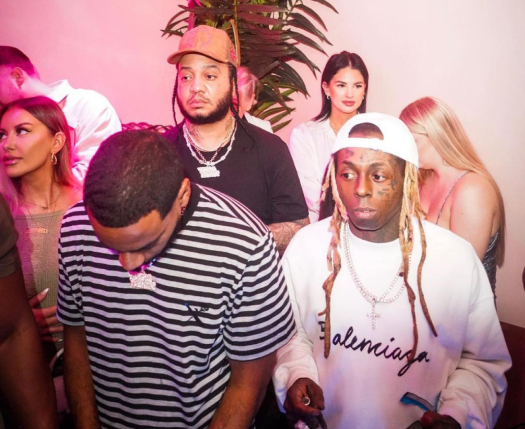 Euro was the special guest on episode 50 of the Club Ambition Podcast and you can watch the 1 hour and 30 minute interview down below.
In their conversation, Euro talked about where he got his stage name from, being born in the Dominican Republic, meeting his favorite rapper JAY-Z, first meeting Birdman, and his upcoming collaboration mixtape with Cory Gunz.
The Young Money affiliate spoke on Lil Wayne first hearing his music and wanting to sign him, never signing an official contract with YM, his most important song and moment with Wayne being their "Destroyed" collab off No Ceilings 2, witnessing Weezy's work process, and more.
Also during their convo, Euro chatted a little bit about Tunechi's forthcoming Tha Carter VI album by saying Tune is in a "special mode" while recording music for it, confirmed Wayne is getting back into the guitar again, and how he hopes he is featured on C6. He even said the music he has heard so far from C6 sounds as good as Mr. Carter's verse on "Seeing Green"!
Photo credit: OfTheSaint_.